Home
Organizations wrestle with the lack of expertise and knowledge to minimize risks, reduce friction and lower costs in their business!  Alan J. Goldberg, CIA, CRMA, MBA, delivers risk management insight, internal audit expertise and true business savvy to help clients navigate operational risk challenges, enhance controls, improve profits and streamline processes. His unique mix of industry financial, management consulting, and risk advisory experience, provides fresh perspective and best practices to meet your business objectives!
For growing companies and organizations, he also consults specifically to plan, implement, audit and improve Purchasing Card programs, reducing risks, costs and cycle times in their procurement to pay process for high volume, low dollar goods and services.
Contact us to discuss your needs and how we can provide a flexible approach to help.
"There are risks and costs to a program of action. But they are far less
than the long-range risks and costs of comfortable inaction."
John F. Kennedy (1917-1963), President of the USA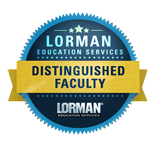 <script type="text/javascript"